We are able to design and manufacture timber cases of any size to fit your product and to enable safe transport to your end-user.
Benefits of a Timber Case
Timber cases are a great product to use when exporting your goods. The fully-enclosed sides, ends and lid ensure that any items packed in a case will be protected from the elements of transportation. Timber cases are ideally used for goods which are being exported via sea freight.
Cases have good 'stackability' and can be manufactured from either Home Grown or Heat Treated Timber.
We can offer timber cases in any size to meet your requirements along with a variety of linings i.e. pitch paper and polythene, which both help protect your product from damp and water damage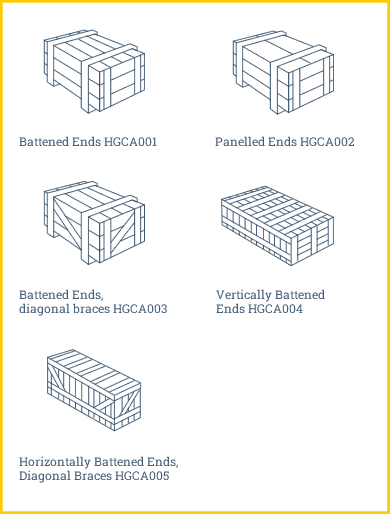 > How to Measure