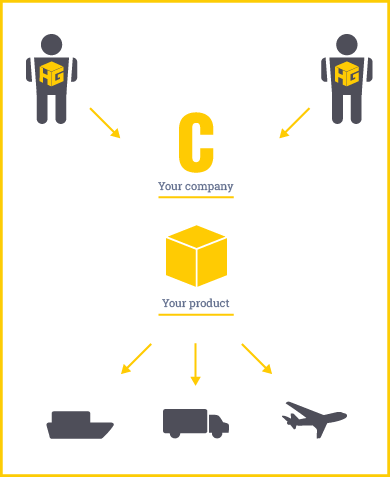 Insects, damp, static discharge, exposure to ultraviolet light, corrosion and product mishandling can all damage your goods during shipping and with that your company's reputation too.
Why take any chances? Be sure that your products arrive at their destination in the exact same condition as when they left your premises.
Packing your items for export can be a time-consuming and costly procedure especially if the incorrect materials and methods are used. At Geddes Packaging, we offer a complete on-site packing service to ensure that your items are packed safely and securely whilst also using the correct materials to prevent any damage to your products.
Together with our packing team we will always endeavor to find progressive ways to help reduce costs and, where possible, increase the speed and efficiency of packing your items. If you have an item that needs to be packed for export or even if you just need friendly advice, please give our team a call on 01922 455 988 and they will be more than happy to help.