At Geddes, we believe that size doesn't matter. We manufacture cases for anything from the smallest personal item up to machines weighing tons. You can either deliver the item to us or we can arrange appropriate transport to collect it from you.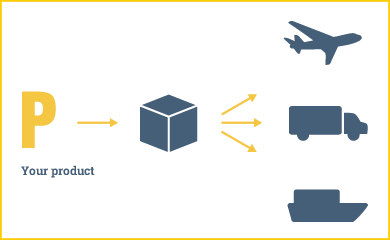 To begin with, we assess the size and weight of the item that is to be packed as this can greatly alter the specification of the case. Some important factors to be considered are whether or not the item is point-loaded, how the case is going to be lifted, how the case is going to be transported and where its final destination is. Once this information has been ascertained, then the case is manufactured, packed, weighed and marked up ready for shipping or returned back to the customer.
We can provide a full shipping/transport service or you can arrange your own transport as you prefer and get the goods collected from us when packed. We have no minimum order - we will quote you to best suit your needs.
Geddes Packaging offer a high quality packing service and thanks to years of experience and highly trained operatives, we can guarantee that your items will reach their ultimate destination in a well-protected, safe and secure manner. Any goods you require to be packed for consignment can either be delivered to us or we can arrange transport for collection. Once on site, your product will be safely handled, packed securely then stored in our purpose-built warehouse. All timber cases and crates are tailor-made - specially designed and modified to encase any item and, of course, they can also be delivered elsewhere for clients who prefer to pack for themselves.
Other packing services we offer are container or trailer loading and securing. In addition we can organize the shipping arrangements, including export documentation, on behalf of our customer. We also offer a range of products in order to protect your items from the elements:
• Foil Bag: a Foil bag can be made by Geddes to encase your items. It is then rendered air-tight, sealed and placed into a timber case or crate. The foil bag helps to prevent water damage during sea freight.
• Dessicant: sachets of silica gel can be placed in the timber case along with the products thereby reducing air moisture. Silica gel is highly recommended when goods are shipped to areas prone to climate change.
• Wax kraft paper or heavy duty plastic: Timber or Plywood cases can also be lined with wax kraft paper or heavy duty plastic which both help reduce the effects of water damage. No item is considered too small or too large and no destination is considered too far - please give our designated packing team a call and they will be more than happy to help.